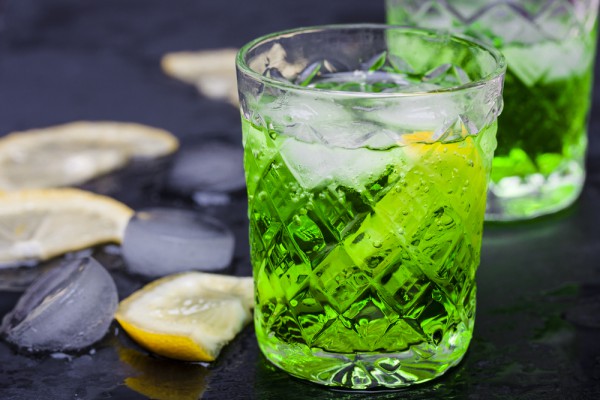 Tarragon is a sweet carbonated green beverage, which is made from water, lemon, sugar and tarragon.
Ingredients
tarragon: 1 bunch
lemon: 1/2
powdered sugar: to taste
water: to taste
ice: for filing
Prep time: 10 min | servings: 2-4 servings
1. Wash the lemon and cut the skin. The flesh is arbitrarily cut, to remove bone.
2. Send in a blender the lemon slices, powdered sugar, washed tarragon and a little water. Whisk until smooth.
3. RUB the mixture through a sieve. Should be concentrate is a dark green color.
4. Pour on the bottom of the cups concentrate, dilute it with soda. Serve tarragon with ice.