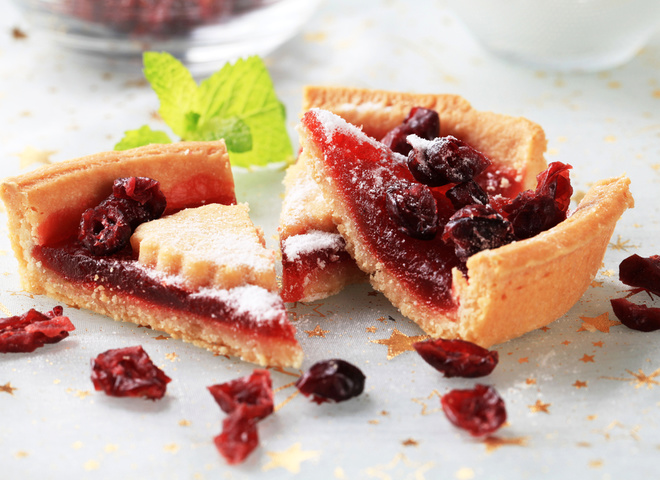 When all sorts of nuts, dried fruit, honey and almonds have become boring, it's time to bake a cake.
We offer you in this case lean the recipe of cherry pie with cocoa.
Lean cherry pie
To prepare vegetable cakes you will need:
For the dough:
1 + 1/4 cups flour,
4 hours spoon cocoa,
50g icing sugar,
2 hours spoon baking powder,
4 tablespoons refined vegetable oil,
12 h cold water
  For the filling:
500g cherries, pitted,
1/4 Cup + 2-3 tbsp sugar,
1 tbs. with slide starch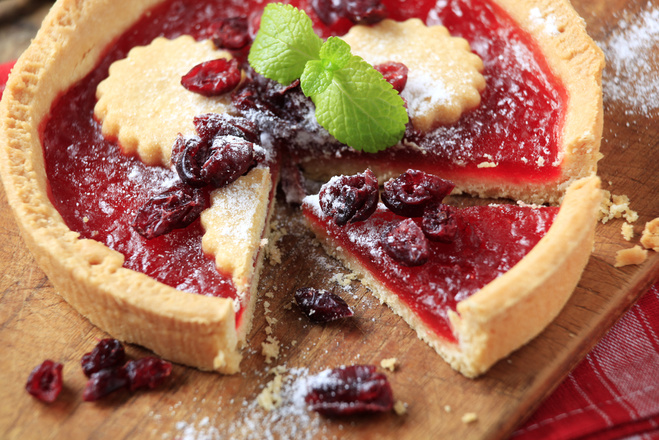 © shutterstock
Lean how to make cherry pie :
In a bowl mix the flour, cocoa, icing sugar and baking powder. Pour refined oil. Stir so that the oil gets evenly distributed. Flour will turn to fat cereals. Pour 10 teaspoons of water and stir. Add one teaspoon of water and stirred until then, until it forms a soft dough. Put the dough in the fridge while preparing the filling.
Put the cherries in a bowl. If cherries are frozen, unfreeze it beforehand. The filling of cherries a quarter Cup of sugar, stir and leave for 15 minutes. Accede the cherries through a colander.
Get the dough out of the fridge, put it on a sheet of baking paper. Splat palm, and then roll out into a thin circle. The thickness of the dough should be not big. Through a fine sieve evenly precipi a layer of dough with starch.
Put the separated cherries and bend the edges of the cake to the filling. If cherries were frozen, then sprinkle it on top of a small amount of sugar.If cherries are fresh, the additional sugar is not needed. Put cake together with the paper on a baking sheet.
The oven heat up to 220°C and put the cake for 20 minutes.
Bon appetit!